We Have the New or Used Parts
Your Vehicle Needs
Action Auto Parts
in Las Cruces, NM

Salvaged Auto Parts
New After-Market Auto Parts
Nation Wide Parts
Locating Service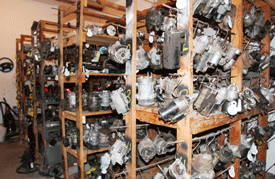 Action Auto Used Auto Parts
• Save Money
• 50% - 80% Savings Over New Parts
• 30 - 90 Day Warranty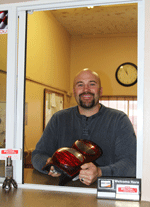 Action Auto Parts has been a family owned & operated business in Las Cruces, NM for over 50 years. We have a huge inventory of both domestic and foreign parts for passenger cars, SUVs, pickups, and minivans.
​
We carefully select quality vehicles, inspect, and test parts before offering them to our customers, and offer a 30-day warranty on used parts from our own inventory. We have an extensive list of engines, transmissions, airbags, body panels, and complete or partial interiors. Whether you're searching for a hubcap or a hood, the Action Auto team can notify you whether the part is in our own stock within minutes.
​
If your part is not found within our own inventory, Action Auto utilizes a nationwide parts locating service to find both new and used parts. We can handle all our customers' shipping needs whether local or export!
Click Here to Check Our
Auto Parts Inventory List

Contact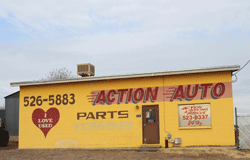 (575) 526-5883
Address
5214 Quesenberry Ln.
Las Cruces, NM
Map and directions
Website
actionautoparts.online

Facebook
Action-Auto-Parts

Hours
Monday - Friday: 8:00 AM to 5:00 PM