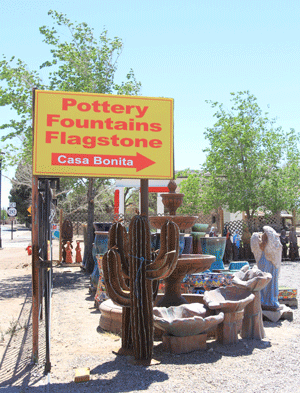 "Best Selection of Imported
Home & Garden Decor
in the Southwest"

Huge Selection of
Home & Garden Decor
in Las Cruces, NM!
Casa Bonita Imports
This place is amazing, located in Las Cruces, on the north side of Avenida de Mesilla right before you get to Old Mesilla. They have a fantastic selection of quality home and garden decor! What you see from the street view is nothing compared to the huge expanse waiting for you further inside. Casa Bonita Imports in sunny Las Cruces, NM is definitely worth a stop!
•
Talavera Pots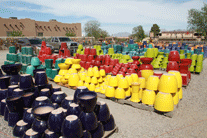 •
Oaxaca Pots

•
Vietnamese Pots

•
Mexican Pots

•
Chinese Pots

•
Concrete Statuary

•
Glass Birdbaths

•
Concrete & Tile Benches

•
Sun Faces

•
Serapes & Blankets

•
Metal Yard Art

•
Talavera - Tiles, Pottery, Figurines, Dishes...

•
Religious Figurines & Crosses

•
Hand Crafted Wood Benches
Contact
(575) 647-5245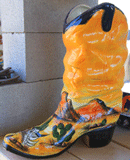 Address
1900 Avenida de Mesilla
Las Cruces, NM
Map and Directions
Website
cbfountainsandpottery.com

Hours
Monday - Saturday 9:00 AM - 5:00 PM
Sunday 10:00 AM - 4:00 PM