Laura Martinez - owner

The Cut Gallery
Full Service Beauty Salon
in Las Cruces, NM
Serving Las Cruces
Since 1987!

Salon Services:
•
Haircuts $13.95

•
Color Starting at $37.95

•
Perms Starting at $37.95

•
Spiral Perms Starting at $47.95

•
Hair Treatments

•
 Facial Waxing

•
 Manicures & Pedicures
Walk-Ins & Appointments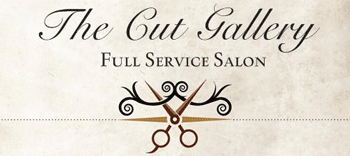 In business for over 30 years, Cut Gallery is a professional, service-focused hair salon in the heart of Las Cruces, NM. Our talented and friendly staff are trained in all facets of hair and nail design. We Specialize in Men's and Women's cuts, color, highlights, up-dos and perms.
Barber Services by Daryn Romero
Specializing in:
• Taper Cuts


•

Fades


•

Designs


•

Razor Shaves


•

Line-Ups
Contact
(575) 526-8765

Address
1226 S. Solano Dr.
Las Cruces, NM
Map & Directions
Hours
Monday - Friday: 9:00 AM - 7:00 PM
Saturday: 9:00 AM - 4:00 PM