The Camino Real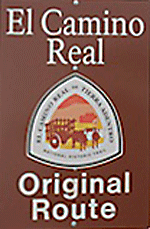 New Mexico and particularly Las Cruces have a wonderful treasure that needs to be celebrated, the Camino Real. The Spanish expanded this ancient Indian trail during Juan de Oñate's expedition in 1598 and called it El Camino Real de Tierra Adentro, or the Royal Road of the Interior Lands.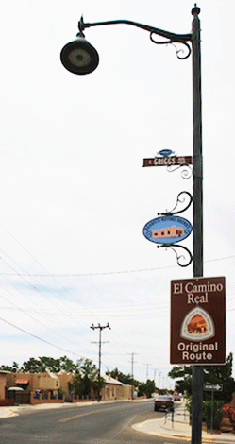 During the next 300 years this route was used to haul trade goods and bring thousands of settlers from Spain and Mexico into the lands that eventually became New Mexico. Livestock such as churro sheep, cattle and horses were introduced into North America through this roadway.
This road also tied us to Mexico through religion, language and architecture. This royal road was about 1,500 miles long connecting Mexico City to Santa Fe and had the distinction of being the longest road in North America for a period of time.
With the coming of the railroad in the mid-1880s the Camino Real started to decrease in importance; however, with the coming of the automobile, El Camino Real again served as the main highway from El Paso to Santa Fe before being replaced by the Interstate.
Largely forgotten until more recent times the Camino Real is now being recognized as a cultural and historic resource. Jean Fulton, former Executive Director of El Camino Real de Tierra Adentro Trail Association (CARTA), worked with Ed Staski, Patrick Beckett, David Chavez and the Historic Trails division of the National Park Service (NPS-Santa Fe) to recognize Mesquite Street as one of the original international Camino Real routes. Mesquite Street and therefore the Camino Real, is still a living corridor being traversed daily by modern Las Crucens.
Story courtesy: Faith Hutson