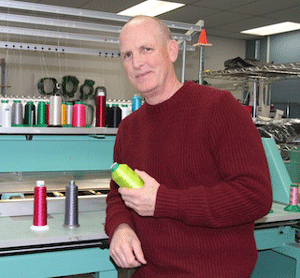 "Hoop-T-Dudes is Your Best Choice in Las Cruces
for that Professional,
Embroidered Look!"
Professional
Competitive Pricing
Best Quality
"Your One-Stop-Shop
in Las Cruces for Custom Embroidery Done Right!"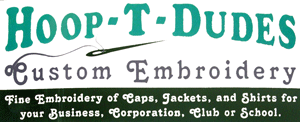 Since 1994, Hoop-T-Dudes Custom Embroidery in Las Cruces, NM has been proud to embroider logos and designs for government, businesses, schools, clubs and individuals from the Mesilla Valley and across the nation.
From a name on a single shirt, a number on a cap or 300 shirts with a company logo, Hoop-T-Dudes is your one-stop-shop for all your embroidery needs.
Hoop-T-Dudes has a large selection of polo shirts, caps, sweatshirts, t-shirts, jackets, twill shirts, denims, and a variety of bags to choose from or you can bring your own. We offer a wide range of quality brand name garments such as Nike, Adidas, Port Authority, Sport Tek and Ogio just to name a few.

Contact
(575) 524-2590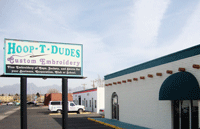 Address
440 E. Foster
Las Cruces, NM
Map & Directions
Website
hooptdudes.com
Facebook
hooptdudes
Hours
Monday - Friday: 8:00 AM - 6:00 PM