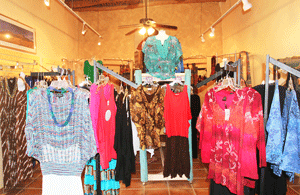 "This is One Boutique You
Don't Want to Miss!
Just a Few Steps Off the
Southwest End of the Plaza
in Mesilla, NM"



Unique Women's Clothing,
Jewelry, Handbags
& Accessories
That Can't Be Found
Anywhere Else
in Mesilla!!!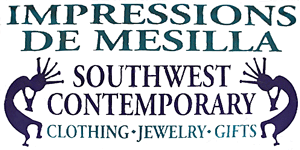 A women's boutique in Mesilla, specializing in unique, ethnic and contemporary clothing and accessories at affordable prices. Nice selection of unique items that can't be found anywhere else in Mesilla!
•

Exclusive Guatamalan Beaded Jewelry


•

Bling Purses and Accessories


•

Native American Turquoise Jewelry


•

Casual & Dressy Dresses, Tops & Skirts


•

Colorful Embroidered Tops


•

Contemporary & Unique Dresses


•

Fun Gift Ideas


•

Layaway Available

Contact
(575) 522-7847


Address
2290 Calle de Parian, Ste. B
Mesilla, NM 88046

Hours
Monday closed
Tuesday - Saturday 11:00 AM to 5:00 PM
Sunday 12:00 AM to 5:00 PM

New Arrivals Every Week!