La Tienda de Jardin
Ladies Boutique in Las Cruces, NM


"Amazing Clothes at
Amazingly Low Prices!"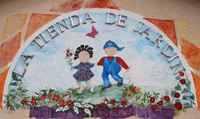 La Tienda de Jardin
La Tienda de Jardin is a unique ladies' boutique in Las Cruces, offering previously loved clothing, jewelry, shoes, handbags, art and collectibles for sale to the public. Our mission is to support the programs and services for the homeless and near homeless children at Jardin de los Niños.

Contact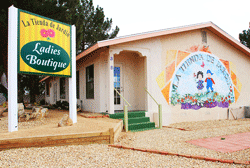 (575) 541-9746
Address
335 La Colonia St.
Las Cruces, NM
Map and Directions
Website
jardinlc.org
Facebook
La Tienda de Jardin

Hours
Monday - Friday: 10:00 AM to 5:00 PM
Saturday: 10:00 AM to 2:00 PM