Welcome to Las Cruces
Window Tinting & Audio
in Las Cruces, NM





Commercial / Residential / Automotive

• Window Tinting
• Car Audio & Video


•

Auto Security


•

Power WIndow Repair


•

Power Lock Repair


•

Diagnostics


•

Safety Devices


•

Rear View Camera


•

Blind Spot Sensors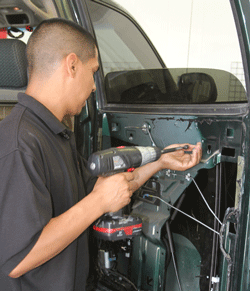 Power Lock Conversion
Power Window Repair


Click Here to
Make an Appointment
or Give Us a Call at
(575) 915-5635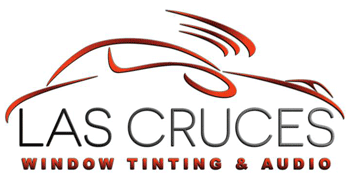 Here at Las Cruces Window Tinting & Audio, we strive to be the best we can be in servicing your needs. We believe that our customers come first; it is not just a cliché but a commitment we make to all our past and future customers.
We are devoted to satisfying the customer, showing great quality in every job that we do. We have the utmost knowledge of window film, and installation. We have the best window film and workmanship in Las Cruces, NM, and are proud of our rational pricing. All of our products come with a manufacturer's warranty to accompany our great customer service.
Not All WIndow Films Are The Same!
There are a wide array of brands and performance options available. After working with and testing many of today's modern custom tint window films, we are confident that the products we use are the best. We sell and install two different types of film, such as, Carbon, and Ceramic. We believe we carry a product that will best suit your needs and budget. Call us today for a free quote over the phone.

•

Full Tint (Carbon or Ceramic film)


•

UV Windshield Protections


• 

Tint Removal & Retint


•

Visor Strip


•

Back Glass Tinting


•

Tint Removal



Professional Car Audio Installation!




Put your precious car audio into the hands of the pros and enjoy peace of mind that your car and stereo will come back to you sounding and looking great. Why wrestle with wires and dash screws, when it can be done fast and professionally. The pros at Las Cruces Window Tinting & Audio do this stuff every day. You can have great sound without any hassle. Stop by the shop today.
•
Auto Security System Installation

•
Stereo install

•
Speaker Installation

•
Head Unit installation

•
Amplifier Installation

•
Sirius/XM Radio install

Contact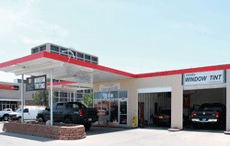 (575) 915-5635
Address
440 S. Main St.
Las Cruces, NM
Map and directions
Website
lascruceswindowtinting.com
Facebook
LCWindowTinting

Hours
Monday: By Appointment
Tuesday - Thursday: 9:00 AM to 5:30 PM
Friday: 9:00 AM to 5:00 PM
Saturday: 9:00 AM to 12:00 PM