Kevin Maddox - Owner
Maddox Plumbing
Serving Las Cruces and Doña Ana
Since 1981

"It Seems Plumbing is
Never Important
Until You Need a Plumber"



Read Our Reviews On Angies List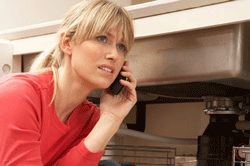 24 Hour Emergency Service!
With Maddox Plumbing as your fast and friendly plumber, you never need hesitate about calling 24/7 for emergency service.

Nights, weekends and even on holidays, you will be greeted by one of our customer service representatives who can schedule an appointment to meet your needs. If it is an emergency, we'll dispatch a plumbing technician to your home immediately!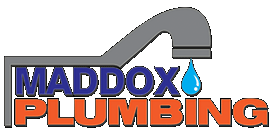 Maddox Plumbing, Inc. has become one of the leaders in the service plumbing industry in Las Cruces and the greater Mesilla Valley. This was accomplished by recognizing that our customers are the reason we have achieved this.

When your drains aren't draining or your water heater is not working, that's when a good plumber is really important. We have over 36 years of experience and we have built our business on the principles of top notch service and value.
Our Services:
Residential - Plumbing for the home – drains, showers, sinks, tubs, toilets, water heaters, garbage disposals.
Commercial - Full service professional plumbing and equipment for office buildings, industrial facilities and warehouses.
Retail - We service restaurants and retail outlets all over Las Cruces, getting your business back to normal in the shortest possible time.
Why Is Maddox Plumbing Different From Other Plumbing Companies?


•
We have experienced personnel that have a
professional attitude towards our clients.

•
We have the latest technology in the industry,
to handle any plumbing problem.

•
We have fully equipped vans cutting down on the
trips to the supply houses.

•
Electronic dispatching and invoicing.

•
Excellent written warranty on parts and labor.

•
Responsive customer service and quick dispatch times.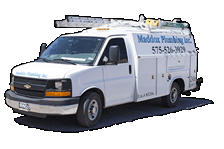 Our blue and white vans are seen all over the Las Cruces. We have the right tools, the right equipment, and respectful technicians to do any plumbing job.
For Affordable, Professional Expert Plumbing
Services in Las Cruces and Surrounding Areas...

Call us Today!

Contact
(575) 526-3929
Address
409 N. Archuleta Rd.
Las Cruces, NM
Map and directions
Website
maddoxplumbinginc.com

Hours
Monday - Friday: 8:00 AM to 5:00 PM
Emergency Service - 24/7