Welcome to Malooly's
Flooring Company
in Las Cruces, NM
Think The Big Box Stores
Can Beat Us When it Comes to Selection & Price...
Think Again!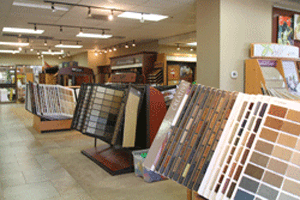 Incredible Selection of:

•

Tile


•

Carpet


•

Laminate


•

Area Rugs


•

Wood Flooring


•

Luxury Vinyl Tile

Malooly's - Your Source
for Quality Flooring
in Las Cruces, NM!

Malooly's Flooring Company in Las Cruces has been providing flooring for Southern New Mexico and West Texas since 1907. Whether it's home renovation or commercial construction, we provide you with the perfect flooring solution for every project. With a sales force who have an average of 15 years experience in the flooring industry and the largest in-stock inventory in the area, we are here to make everything as perfect as possible.
From the beauty and durability of natural stone, to the sophistication of carpeting, to the elegance of hardwood flooring, you'll find quality products at prices to meet every budget. Malooly's can provide you with a broad range of styles, textures, and colors to fit your home. Whatever your flooring needs, Malooly's has it available at unbeatable prices! Come see us today!
Contact
(575) 523-0633
Address
765 N. Valley Dr.
Las Cruces, NM 88005
Map and directions
Website
www.maloolys.com
Facebook
Maloolys-Flooring-Company

Hours
Monday - Friday 8:00 AM to 5:30 PM
Saturday 9:00 AM to 5:00 PM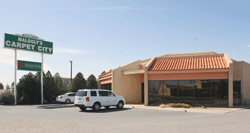 "Fabulous Floors"

Hardwood Flooring

Huge Warehouse


Natural Stone

Area Rugs


Decorative Tile


Laminate Flooring


Carpet

Carpet

Carpet

Testimonials

Just wanted to thank you for a job well done! From beginning to end everything went so very smoothly. The actual installation was amazing. Timely and efficient and perfect. We would recommend your store to anyone. Thanks again to you and your crew for the making our living room look new again. - Sincerely, Susan and Tim S

The floor is finally in and we are back in the house the tile is lovely. Thank you for help through this process and thank you for the rug. It looks perfect in the casita! - Fondly, Susan M

I think of you often, and I will always remember your kindness when I had a problem with the floor in the living room and kitchen. It is beautiful now, and everyone immediately admires the floor almost as soon as they enter. Of course I tell them about your shop, and the wonderful service you deliver. -Sincerely, Dave H

We purchased all of our carpet, tile and wood flooring for our new home from Malooly's. Their selection was really great and the sales people were friendly, knowledgeable and helpful. I would definitely recommend Malooly's to anyone looking for any type of flooring! -Martha & Charles