Welcome to the Mesilla Valley Store
on the Plaza in Old Mesilla!


Offering the Finest
of New Mexico's
Home Grown Foods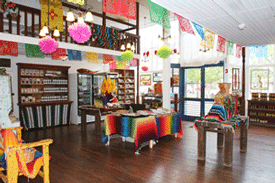 Locally Owned & Operated!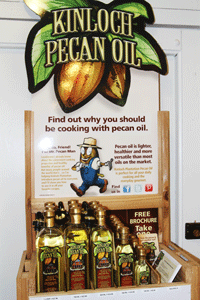 Pecans

•

Pecans

•

Pecans
•
NM Pecans
•
Pecan Oil
•
Pecan Candy
•
Pecan Pie
•
Bulk Pecans

On the historic plaza in old Mesilla, you will find the Mesilla Valley Store. The name has long faded from the stamped metal facade, but is still visible to the inquisitive eye. Constructed in the 1850's then remodeled and expanded after the first of the 20th century, not much has changed about this beautiful building.
Mesilla Valley Store boasts large plate-glass windows that overlook the festivities on the Plaza. Come inside and let your mind wander up the original symmetrically divided staircase leading up to a U-shaped mezzanine. The building itself is part of the Taylor-Barela-Reynolds-Mesilla State Monument (TBRM).

Today Mesilla Valley Store brings together unique New Mexico home grown foods and flavors from the local market and across the state. Satisfy your sweet tooth or get your chile fix under one roof. Mesilla Valley Store is perfect for gift giving or just to send a taste of New Mexico to other parts of the world. There is no other cuisine like that of New Mexico's and Mesilla Valley Store would love to share that experience with you. Look for LOCAL pecans, salsa, pecan pie, tortillas, candy, roasted coffee, and sauces.
Products:
•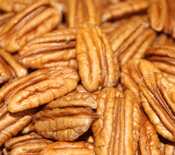 Pecans
•
Salsa
•
Candy
•
Coffee
•
Pecan Pie
•
Tortillas & Chips
•
Jams & Jellies
•
Sauces
•
Mustard
•
Cookies
•
Honey
•
Goat Cheese
•
Spices
•
Soup, Dip & Bread Mixes
•
Jerky
•
Pecan Oil
•
Popcorn
•
T-shirts & Sweatshirts
•
Cold Soft Drinks & Water
•
Red Chile Pods
•
Nutcrackers
Local Vendors:
•
Andele Restaurant
•
Andele Tortilleria
•
NM Pecan Co
•
Ol' Gringo Chile Co
•
Green's Beans Gourmet Coffee
•
Kuhn Farm
•
Las Cruces Candy Co
•
Organ Mountain Produce
•
The Truck Farm
•
NunDunBetter
•
The Hammered Sisters
Contact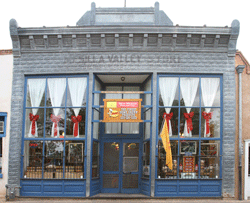 (575) 524-1003
Address
2350 Calle de Principal
Mesilla, NM
(On the Plaza - Across from
the Double Eagle)

Hours
Daily: 10:00 AM to 6:00 PM