Old Mesilla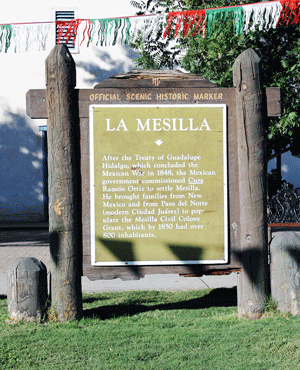 No visit to Las Cruces is complete without a stroll through Old Mesilla. This little town is just south of Las Cruces and steeped in history.



Early History
In the sixteenth century Apaches and other tribes regularly camped in Mesilla, but it wasn't until after the treaty of Guadalupe Hidalgo in 1848 that the first permanent settlers came to Mesilla to call it their home. By 1850, Mesilla was firmly established as a colony.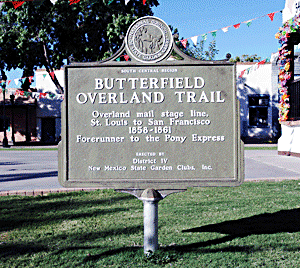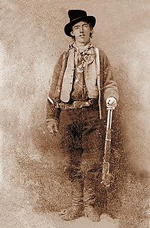 In 1854, The Gadsden Purchase declared Mesilla officially part of the United States. It became an important stop on two stagecoach routes, the El Camino Real and the Butterfield stage route.
Mesilla was as wild as the West gets, with outlaws frequenting many of the bars and dances.

In 1881, Billy the Kid was tried and sentenced to hang at the jail and courthouse on the southeast corner of the plaza. The Gadsden Museum has the original jail cell doors that held Billy the Kid.
The Plaza
In 1957, the Mesilla Plaza was declared a New Mexico state monument and listed on the National Register and in 1982, as a National Historic landmark, with Mesilla's Historic district added in 1985.
Old Mesilla Today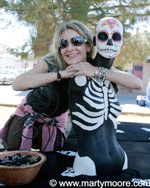 Quaint gift shops, galleries and world-famous, award-winning restaurants and drinking establishments surround the Plaza.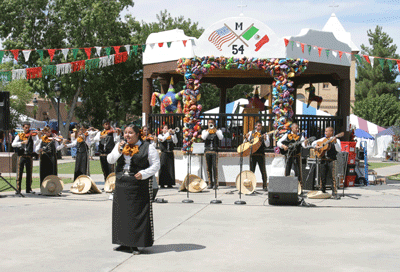 Many cultural and historical activities are held in the plaza, the Cinco de Mayo fiesta, the 16th de Septiembre Fiesta and the Dia de Los Muertos (Day of the Dead).
On Christmas Eve, the Plaza comes alive with hundreds of luminarias lining streets. sidewalks and buildings.

Every Thursday and Sunday the local Farmer's and Craft's market is held on the Plaza.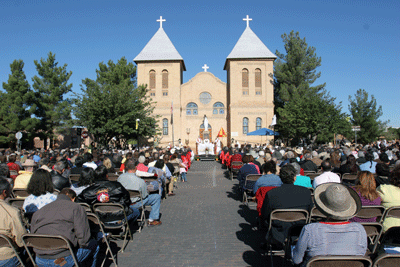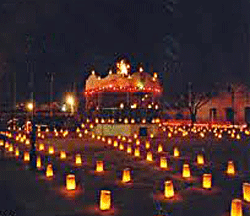 On the north end of the Plaza is the Basilica of San Albino, one of the oldest missions in the Mesilla Valley. Originally established in 1852 to give religious support to refugees from Mexico. Becoming a Minor Basillica in 2008.



Visiting Old Mesilla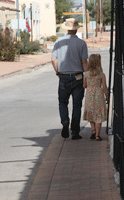 So, come stroll the streets Billy-the-Kid & Pancho Villa once walked, check out the shops and find unique Southwestern gifts to take back home. Step inside one of the most historical cantinas in the area, El Patio. Then stop for lunch or dinner at one of the many cafes and restaurants. But, don't just concentrate on the plaza, drive or walk around the town taking in all the shops and sights the average visitor misses!