Mike Groves - Organ Mountain Photographer
Mike Groves' Photographic Gallery in Las Cruces is the best place to shop for beautiful photos of the Organ Mountains and nature photos. With a large selection of framed and un-framed photos to choose from you are sure to find just the right piece of art for that special spot!
A native New Mexican, photographer Mike Groves has lived in Las Cruces, NM since 1953. In high school he became interested in photography and took his first sunset photos. Although he never had formal training in photography he had a good eye for it. He studied and experimented while in college and after. His interest was in outdoor and scenic images although he won ribbons for his portrait and still life images as well as landscapes.
As his skills developed so did his love of the local scenery, especially the Organ Mountains. He is particularly proud of his triptychs: three separate images which fit together to make one. He feels these better show the expanse of the Organ Mountains and the ever-changing light and color. His love of the area and its natural beauty is evident in his work which he loves to share with everyone!
Mike's work can be seen and purchased at the Picture Frame Factory Outlet in Las Cruces, NM.
Contact
(575) 526-4048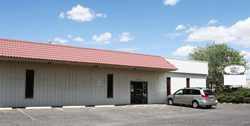 Address
382 S. Walnut
Las Cruces, NM
Map and Directions

Website
mikegrovesphotography.com

Hours
Monday - Friday: 9:00 AM - 5:30 PM
Saturday: 10:00 AM - 3:00 PM