Welcome to Ramos Auto Clinic
in Las Cruces, NM
•

Reasonable Rates
•

ASE Certified
Master Technicians
•

Fast Turnaround Time

•

High Quality
Replacement Parts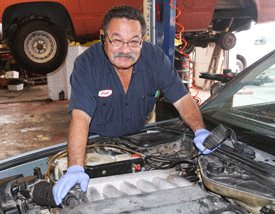 FREE Inspection:

A/C & Heater Systems
Brake Systems
Automatic Transmission Rebuilding
Starting at $595.95!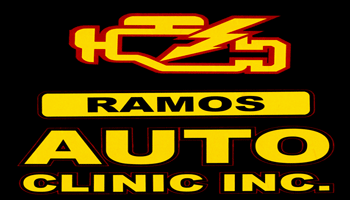 Looking for a reliable and trustworthy auto repair shop in the Las Cruces area? Look no further! We offer top of the line service for your car, at honest and reasonable rates.

Our auto repair shop is equipped with the latest car diagnostic equipment and your vehicle is repaired by our highly qualified, experienced technicans.

Superior customer service, honest advice and fair prices, as well as performing high quality automotive repair work are of the greatest importance to us. We do our best to ensure your comfort and safety on the road.

"For All Your Automotive Needs"
• Domestic & Foreign
• Oil Changes
• Tune-ups
• Transmission Repair
• Engine Diagnostics
• Heating & Cooling
• A/C Service & Repair
• Fuel Systems
• Electrical Systems
• Brake Service
• Exhaust System & Muffler Repair
• New Tires, Balance & Rotation Service

Contact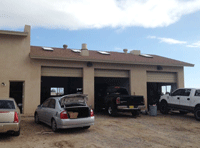 (575) 288-7124
Address
1040 Kennedy Rd.
Las Cruces, NM
Map and directions
Hours
Monday - Friday: 7:30 AM to 5:30 PM
Saturday: 8:00 AM to 12:00 PM