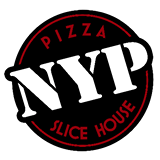 NY Pizza Slice House serves up delicious Authentic New York Style Brick Oven Pizza right here in Las Cruces, NM! All pizzas have hand crushed tomato sauce and hand tossed rustic thin crust, cooked in a 525 degree brick oven from New York.
Pizza comes in two sizes, 14 inch, 22 inch or by the slice. Dine in, carry out or delivery available. Come taste why NY Pizza Slice House in Las Cruces was voted #1 Pizza by Reader's Choice 2013!
Hot & Delicious Pizza: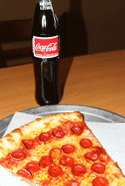 New Yorker - mozzarella, pepperoni, sliced fennel Italian sausage, ricotta, chopped garlic & oregano
Picante - mozzarella, chorizo, serrano peppers, onions, ricotta, garlic & cholula
New Haven - mozzarella, ricotta, spinach, garlic & crushed red pepper
St. Anthony - mozzarella, sausage, mushrooms & garlic

White Pie - mozzarella, parmesan, ricotta, garlic & oregano

New Mexican - mozzarella, pepperoni & Hatch green chile
Margherita - mozzarella, tomato & fresh basil
Diavola - mozzarella, tomato & salami
Classic Pepperoni - mozzarella, pepperoni
Classic Cheese - mozzarella cheese
Additional Toppings - Sausage, Pepperoni, Salami, Chorizo, Spinach, Onions, Bell Peppers, Jalapeno, Mushrooms, Tomatoes, Garlic Oil, Chopped Garlic, Green Chile, Basil, Black Olives, Serrano Peppers

Contact
(575) 527-9180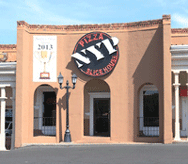 Address
2001 E. Lohman Ave.
Behind Verizon in Arroyo Plaza
Las Cruces, NM
Map & Directions
Website
nypslicehouse.com
Facebook
nypslicehouse

Hours
Monday - Thursday: 11:00 AM - 9:00 PM
Friday & Saturday: 11:00 AM - 10:00 PM
Sunday: 12:00 PM - 8:00 PM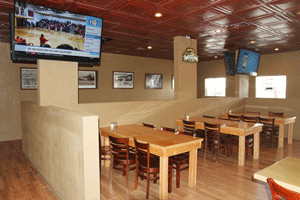 Multiple Seating Areas w/Large Screen TVs!