"We Welcome You to
Revival Fire Christian Bookstore
in Las Cruces, NM!"
•

New & Used Christian Books


•

Christian Video Rentals


•

Christian Jewelry


•

Greeting Cards


•

Christian Gifts


•

Bibles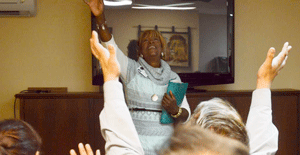 Allie Booker

Prayer Group Meets Every
Thursday Evening From
7:00 PM to 9:00 PM


Revival Fire Christian Bookstore is locally owned and operated. We specialize in Christian USED books, CDs and Bibles. However, we also have NEW books, CDs and Bibles and many gift items; like plaques, jewelry, greeting cards, auto emblems, etc.
We have free Wi-Fi and a comfortable study area. Come in and relax to read or study, have a cup of tea or coffee and snacks. Our goal is to encourage the maturing of believers by providing resources at reasonable prices. All of our used items are half of the retail price.
We also offer Christian/Family Video Rentals: Documentary, Teaching, Comedy and Classic DVD's.
Revival Fire Bookstore is available after hours for worship, Bible Study Classes or Video Classes. The House of Prayer meets every Thursday evening from 7:00 PM to 9:00 PM.
Contact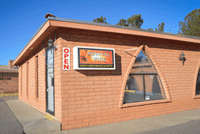 (575) 521-3811

Address
2645 Missouri Ave. Suite 6
Las Cruces, NM
Map & Directions
Facebook
Revival-Fire-Christian-Bookstore

Hours
Monday - Friday: 10:00 AM - 6:00 PM
**Free Gift**
Mention You Saw Us On Meet Las Cruces and
Receive a Free Gift with Your Purchase!