"Welcome to So..Glam
Ladies Boutique
in Las Cruces, NM!"
"A Lady Should Be Two Things
Classy & Fabulous!"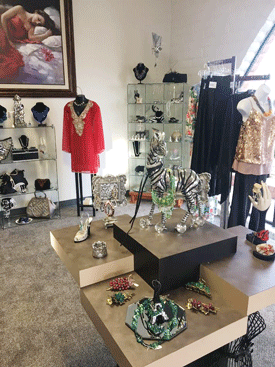 Find Unique & Fashionable
Ladies Clothing & Accessories
at
So..Glam Ladies Boutique
in Las Cruces!

So..Glam is a women's clothing boutique in Las Cruces like no other! Offering a fabulous selection of unique, classy women's clothing, pieces that project confidence and individuality with a glamourous touch.
We pride ourselves on staying up to date with the latest fashion trends while keeping our clothing and accessories affordable.
So..Glam is your one-stop shop in Las Cruces for unique, hand-picked pieces that are both sassy and sophisticated, with sizes ranging from Missy to Junior to Plus Sizes, something for just about everyone. And, our personal one-on-one service creates an engaging shopping experience!
Shop For:
•
Fashion Clothing

•
Prom Dresses

•
Designer Handbags

•
Unique Jewelry

•
Bling Bling

•
Hats & Belts

•
Gifts & More
Contact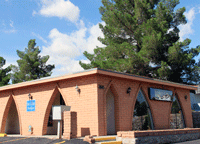 (575) 639-3038

Address
2645 Missouri Ave. Ste.1
Las Cruces, NM
Map and Directions
Facebook
SoGlamLadiesBoutique
Hours
Tues - Sat 10:30 AM - 5:30 PM