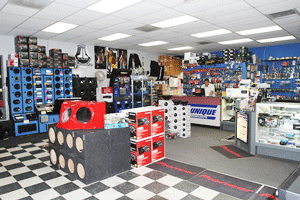 "Your Audio/Video Specialists
in Las Cruces"
• Audio


•

Video


•

Remote Starters


•

Security Systems


•

GPS Navigation


•

Ipod/mp3


•

Satellite Radio


•

HD Radio


•

Bluetooth


•

Radar Detectors


•

Factory Stereo Add Ons


•

Vehicle Tracking


•

Back Up Cameras

Complete Home Theatre Systems


Sounds Unique is a locally owned and operated audio / video store in Las Cruces, New Mexico. Our owners and staff are highly trained professionals in the A/V market, dedicated to being number one in quality and service. Our services range from entry level to high end products and installs in both the auto and home industry.
Sounds Unique sells and installs car audio and home theater systems. We are an authorized dealer for Alpine, JL Audio, Kenwood, and Pioneer car products. Home offerings include Anthem, Paradigm, and Sinclair Audio. Sounds Unique has been serving Las Cruces and surrounding areas with quality audio/video sales and service since 1995.
Contact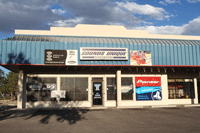 (575) 525-2336

Address
111 S. Solano Ave. Ste. A
Las Cruces, NM
Map & Directions
Website
sounds-unique.com

Hours
Monday - Friday: 10:00 AM - 6:00 PM
Saturday: 10:00 AM- 5:00 PM