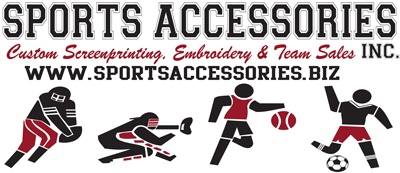 Your ultimate one-stop fan shop for sports apparel, screen printing and embroidery in Las Cruces is Sports Accessories! Serving Las Cruces with team sports apparel since 1993. Carrying name brand sports apparel for all the local team sports. All printing and sewing is done in-house, which translates to great service for you and flexible deadlines for your events.
Offering the largest selection of uniforms in southern
New Mexico with the brand names in equipment that you have come to trust. Oakley Shades too!
Screen Printing & Embroidery in Las Cruces:
• All Local Middle School Teams
• All Local High School Teams
• New Mexico State University "Aggies"

Contact
(575) 526-2417

sportsaccs@gmail.com

Address
250 N. Solano Dr.
Las Cruces, NM
Map & Directions
Website
sportsaccessories.biz
Facebook
sportsaccessoriesinc

Hours
Monday - Friday: 9:00 AM - 6:00 PM
Saturday 9:00 PM - 2:00 PM