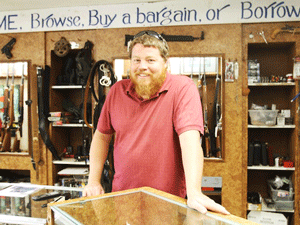 Welcome to Traderman Pawn Shop
in Las Cruces, NM!

Your Las Cruces Gold Buyer
Traderman Pawn!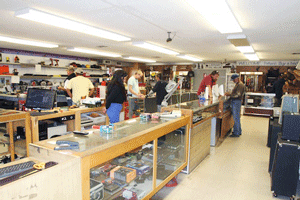 Traderman Pawn is a third generation family owned pawn shop originally established in 1962, located in Las Cruces, New Mexico. Come in and browse around, you're sure to find a deal. If the deal isn't sweet enough, make us an offer, you never know when we'll say yes! We entertain all reasonable offers.
We buy and loan or pawn on a wide range of items such as electronics, tools, guns, gold and silver so if you need cash fast, come by and see us today.
Mention You Saw Us On Meet Las Cruces
and Receive a 20% Discount
on All Store Merchandise.

Contact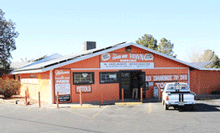 (575) 541-0215

Address
122 Avenida de Mesilla
Las Cruces, NM
Map & Directions
Facebook
Traderman-Pawn-Shop-LLC

Hours
Mon: 9:00 AM - 5:30 PM
Tue: 9:00 AM - 5:00 PM
Wed - Sat: 9:00 AM - 5:30 PM