Algiers is the capital of Algeria. Its almost perfect natural harbor was in attraction fought over by the powers of the Mediterranean Sea through out its history. The French being the most recent until Algeria won their independence in 1962.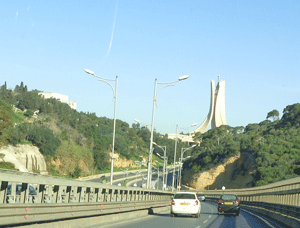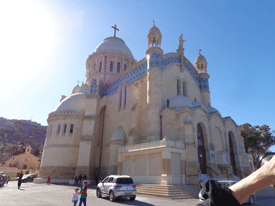 A giant monument and museum commemorating this hard won independence overlooks Algiers, which is a modern city and port with many other interesting buildings both Algerian and French.
The Notre Dame D'Afrique is a Byzantine inspired cathedral that was used by the French and now only by a few.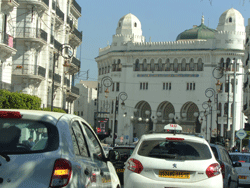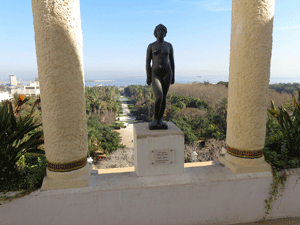 The Grand Post Office is truly grand and was one of the French investments as was the beautiful Jardin D'Essai which originally was a crop experiment station.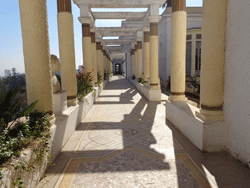 The Musee Des Beaux Art has much European art but has also collected much Algerian art and is housed in a beautiful building.
The narrow alleys of the Casbah are totally Algerian and though somewhat dilapidated they contain some beautiful renovated mansions.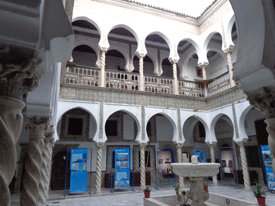 Algeria is an Islamic country thus there are many mosques. A very large one with a university attached to it is being constructed on the east side of Algiers.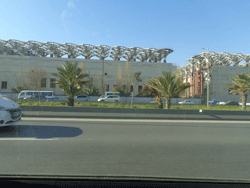 Photos and story courtesy of Bob & Wilma.