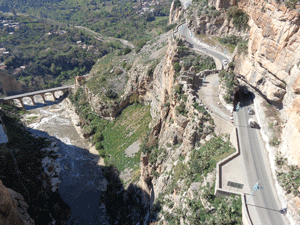 Constantine is Algeria's third largest city. The river carved out a deep gorge around a rock out crop forming a natural fortress which Constantine sits on top of.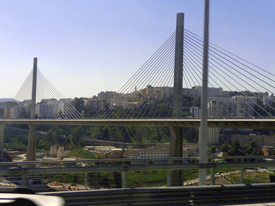 Constantine is a beautiful city and because of the gorge it is a city of bridges.
The City's icon is one of these bridges, the Sidi M'Cid suspension bridge.
The Mellah Slimane Bridge is another fun bridge. It is 400 ft. long, 9ft. wide and it ends with a lift on the one end which will raise you to the next street level.
The Monument to the Dead is to the French, and is a copy of the arch of Trajan at Timgad.
Algeria is a Moslem country and has many beautiful mosques which non-Muslems usually cannot enter EXCEPT for the Mosque of Emir Abdelkader.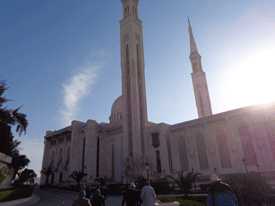 We were allowed to enter this mosque here in Constantine and it is beautiful.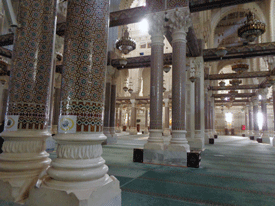 Attached to it is Algeria's first modern Islamic university and, when finish, will be one of the world's largest mosques.
Photos and story courtesy of Bob & Wilma.