So what is the Cradle of Humankind? Where is it and of what value is it?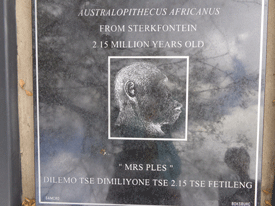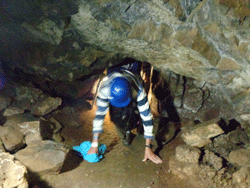 The Cradle of Humankind is a series of dolomitic caves in South Africa, where 1000's of hominid fossils have been found. It is considered the richest hominid fossil bearing site in the world.
Though humankind, may have lived all over Africa, the conditions in these caves are conductive for the formation and preservation of fossils (being encased in calcified clastic, a hard, concrete-like substance).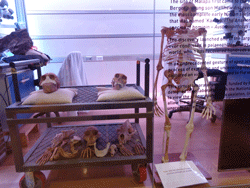 Because of the great fossil wealth found here, UNESCO declared it a World Heritage Site in 1999. It is only from a few sites in this area, that nearly 1/3 of all human origin evidence in Africa is found, and the controlled use of fire.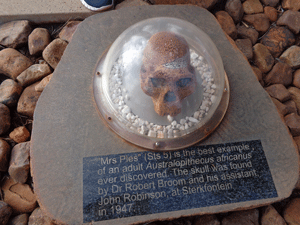 Since the first discoveries in 1935 by Robert Broom, this area has been under continuous excavation finding "Mrs. Ples" in 1947 and "Little Foot" in 1977.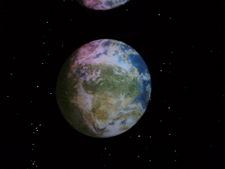 The Cradle of Humankind has an excellent museum that begins with a boat ride that takes you through the creation of the earth. Then there is an interactive zone where the creation of the "cradle" is experienced and on to the path to humanity and what it means to be human.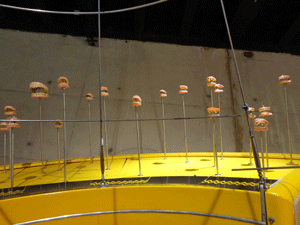 At the end of this long museum, are real fossils that have been loaned to the museum by the scientific and educational institutions that own them.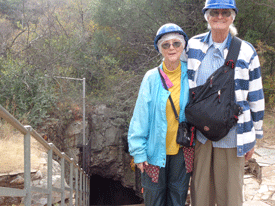 Only six miles away, is Sterkfontein Cave, one of the earliest and most important fossil sites. A well informed guide takes you along a path that is laid out as a timeline, exposing one to the enormous amount of time that the 'cradle' is part of.
The cave was being mined for limestone, when in the debris, 'Mrs. Ples" was found, and by a near miracle "Little Foot" was found in the cave years later.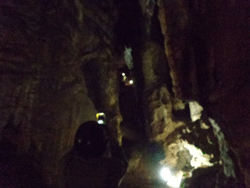 The cave is dark, damp and the walk is dimly lit, uneven, narrow and, in some places very low. The cave was never a living shelter but because of some unknown reason only an accidental burial spot now divulging for us information on our own ancestors.


Photos and story courtesy of Bob & Wilma.