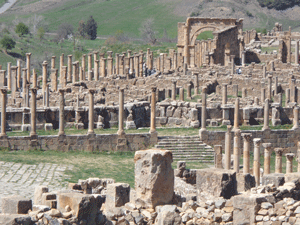 We lived in Italy for nearly a year but never saw Roman ruins as extensive and well preserved as we have seen in North Africa. Djemila is one of these.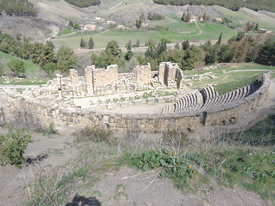 It had been the Berber settlement of Cuicul when veteran soldiers of Legion III Augustan resettled the site in the first century AD. Djemila lay on the spur of the confluence of two rivers. It quickly out grew it's walls causing the 3,000 seat theatre to be cut into the hillside outside the walls.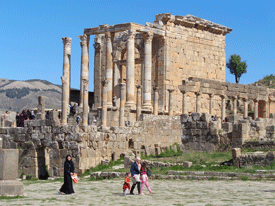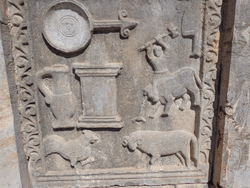 The temple of the Severan Family, fronted by massive Corinthian columns, is the most prominent structure in the ruins.
A number of decorated tables for vendors to spread out their wares were in the market place with a cool marble table top for the meat merchants.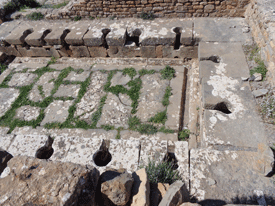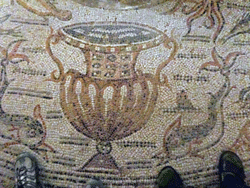 Public toilets were scattered through out the ruins with fresh water channels to carry away the waste.
A Christian Quarter was part of Djemila with two basilicas and a baptistery containing a lovely well preserved mosaic.
Other salvaged mosaics, statues and tomb stones are in a museum at the entrance/exit of the ruins. Of the large number of Roman ruins in North Africa, Djemila is one of the finest.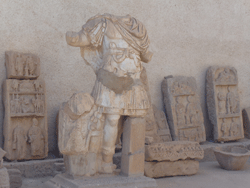 Photos and story courtesy of Bob & Wilma.