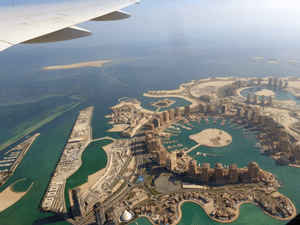 Qatar is a tiny country on the Arabian peninsula, only 50 miles wide and 100 miles long. Next to Saudi Arabia, it is possibly the most traditional but it is also probably the most wealthy. In fact, it is probably the richest country in the world.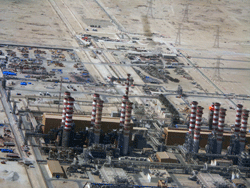 Qatar became an independent country in 1971, and up untill oil was discovered in 1939 pearls were it's only resource. One of the world's largest natural gas deposits lies right off it's coast.
By the efforts of the ruling Sheikh, Qatar is rapidly modernizing and becoming a democracy with women allowed to, not only vote but also to hold office.
Doha, the capital of Qatar, is a delightful city to visit. The airport is very new, modern and efficient as is a lot of the city. "New" is not the most exciting nor interesting thing to us, it is the "old" that we enjoy.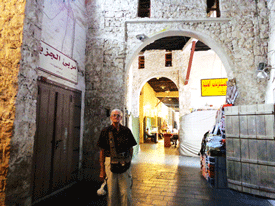 Our hotel, the Ramada Encore, was within easy walking distance of the old souq (market place) which has been the site of a market for centuries. It is a delightful place to wander around, shop and to enjoy a leisurely lunch while people watching and enjoying the winter sun.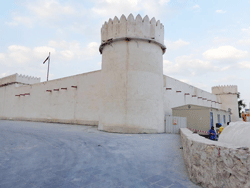 Nearby is Doha Fort which dates from the Turkish occupation of the 19th century. Though much of it's original features were lost when it was renovated in the 1970's, it is still very much an asset to the heart of Doha.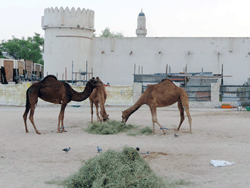 What a surprise we had when we walked around it and saw camels tethered in front of it. These camels brought the desert and the whole Arab world together in delight and understanding.

Photos and story courtesy of Bob & Wilma.