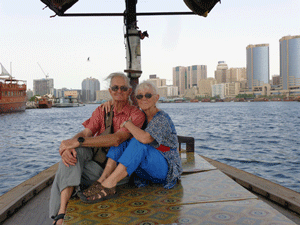 Dubai is located on the southeast coast of the Persian Gulf and is the most populous city and emirate in the United Arab Emirates (UAE). Dubai is a very modern, new city and it is a very rich city.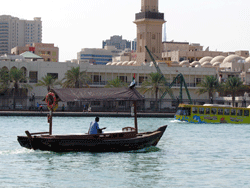 The old trader dhows from the past are now used to take tourists out into the river to see the skyscrapers of the modern business district.
Dubai is home to the highest building, the highest mosque, highest nightclub, and highest swimming pool in the world but we did not experience any of these.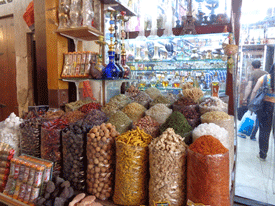 Dubai has some incredible malls but we are not buyers so these did not attract us, but we did enjoy the old souks. The spice souk is an experience in itself!! All the smells, and colors and plant parts that the average American only knows from Biblical stories are there.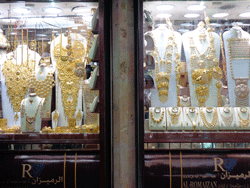 Then there is the Gold Souk! It is the largest gold market in the world, a block long and every shop has more gold in it than I had ever seen anywhere at one time. The block literally glimmered.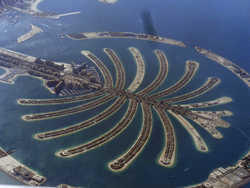 Dubai sits on the coast of a harsh desert. Having a very wealthy population, most people want a home with a beach. This situation was solved by man made islands in the shape of palm trees where homes are back to back and the fronts all have a beach and face the water.
Photos and story courtesy of Bob & Wilma.