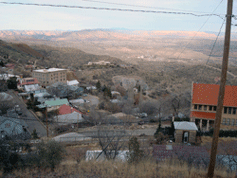 Nearer to our own world is the very delightful little town of Jerome, AZ. It at one time, as a copper mining town, had a population of 20,000 which then dropped to 200 as the mine petered out.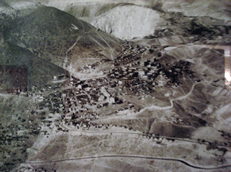 Now it is an artist colony with a population of about 400. Jerome is tightly packed on the slopes of Cleopatra Mountain, under which is the Little Daisy Copper mine which was a Phelps Dodge enterprise and the source of Jerome's wealth.
At the top of the hill is the historic Jerome Grand Hotel and Asylum Restaurant which originally was the was the most modern hospital of it's time.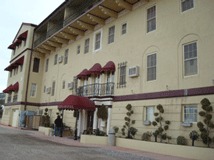 I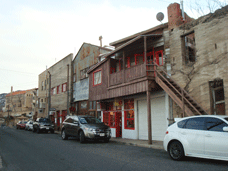 t was built in 1926 and in 1994 renovations were begun to convert it into a hotel and it was open as such in 1996. We stayed here and had a wonderful view of the Verde Valley and town below.
The town, rather a village, is a joy to wander around with many of the stores now again open offering a wide variety of unique and interesting items that were unknown to the miners of years ago.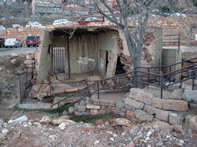 Sadly not all the buildings that clung to the side of the Cleopatra Mountain were able to maintain their positions and many have slipped and slid down the hill, such as the old jail. This too was interesting to see.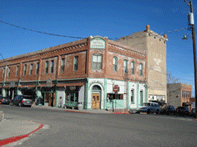 Jerome, having been a prosperous town, has a number of nice and well-to-do houses which have been converted into B&Bs and are very relaxing to stay in. The home, of the Douglas family who developed the mining in the area and brought wealth to Jerome, is near by and is now a museum and state park.

Jerome is so near and such a delight it should be on everyone's bucket list.

Photos and story courtesy of Bob & Wilma.