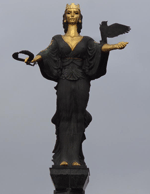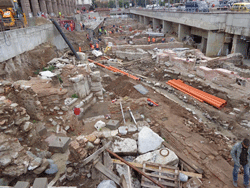 Sofia is the capital of Bulgaria. It is named after St. Sofia whose statue overlooks the heart of Sofia.
The area had been settled for eight centuries before Christ but the city as we know it today was founded by the Romans of which there is ample evidence. It was an important Roman imperial regional capital.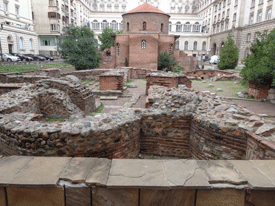 Christianity also entered Bulgaria with the Romans. Throughout the Middle Ages, the Byzantine Empire often though not always controlled Bulgaria until 1382 when it gained control and held it for the next 500 years.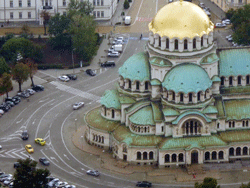 In 1877-1878, two hundred thousand Russian troops were lost in the fight for Bulgaria's independence and the Aleksande Nevski Memorial Church now stands as a memorial to them.
As so often happens, the liberators don't go home as is testified by the St. Nikolai Church that serves a Russian community in Sofia and after WWII the distinct Soviet block style utilitarian structures.
B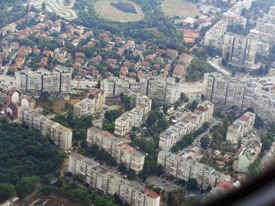 ulgaria now is a totally independent country headed by a president with a presidential palace. Sofia is a very beautiful and interesting city and very enjoyable to visit.
Photos and story courtesy of Bob & Wilma.