Welcome to Tutti Bambini Your
Children's Clothing Store
in Las Cruces, NM!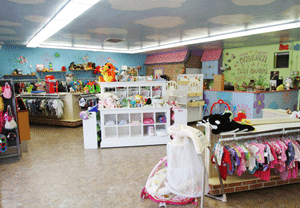 "Everything Baby, Total Peace of Mind"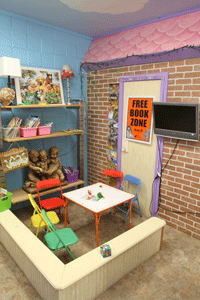 Play Area for Children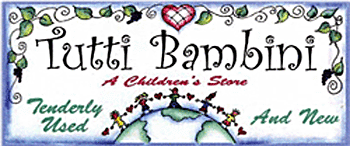 Tutti Bambini is a children's clothing store in Las Cruces, NM where you can find new and gently used clothes for newborns on up to size 12 for both boys and girls.
Tutti Bambini is a not-for-profit organization that supports programs for children at risk. We appreciate donations of tenderly used or new children's items including clothes, toys and children's furniture.
• 

Baby Clothes
• Children's Clothing


•

 Children's Shoes


•

Baby Furniture


•

Children's Furniture


•

Car Seats


•

Toys for Girls & Boys


•

Toys for Babies


•

Stuffed Animals


•

Play Area for Children While You Shop!

Contact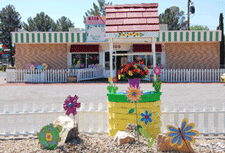 (575) 556-9752

Address
300 El Molino (at Alameda)
Las Cruces, NM
Map and Directions
Facebook
Tutti Bambini
Hours
Monday - Friday 10:00 AM to 5:00 PM
Saturday 10:00 AM to 2:00 PM