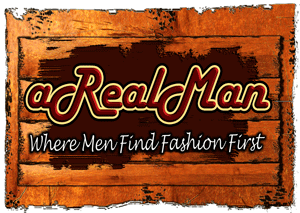 Nestled in a quiet corner adjacent to the historical Town Plaza of Mesilla, you'll find a haberdashery exclusively for men. Everything for the man in your life or the man you really are, from hats to shoes.
Designed with a man's shopping requirements in mind. Easy parking, quick access, items available in his size, and as a bonus a knowledgeable staff (is there a difference between a "Frank Sinatra" and a "Tom Landry"?)
Beside every real man is a woman and now she can be just as fashionable as her man, because a Real Man carries a wide selection of fashionable ladies hats too!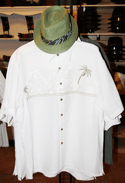 • HATS - The largest selection of hats to keep you cool or "make you cool." Hats to fit your lifestyle.
• RESORTWEAR - Tropical selections for your vacation needs, that barbecue on Saturday or just for looking great while entertaining
• DRESS - Dress shirts, ties, cuff links, dress shoes, belts and more... dressing for the office, or for an evening out with your best girl or a night on the town with your best friends. Everything you need except a suit!!
• "MANLY TEES" - Perfect gifts or statements or for weekend wear..
• "COMICAL BOXERS" - Behind every good man is a man's good behind. Ideal as gifts for the guy who has everything or just because...
Contact
(575) 647-1148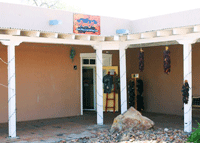 Address
2290-A Calle de Parian
Mesilla, NM
Website
arealmanonline.com

Facebook
A-Real-Man

Hours
Wednesday - Saturday: 11:00 AM - 5:00 PM
Sunday: Noon - 5:00 PM