"Great Selection of Books
at the Mesilla Book Center
on the Plaza in Old Mesilla, NM"

"Special Book Orders
Welcome, We Ship"
• Books, Books, Books


•

Southwest Jewelry


•

Gifts and Souvenirs

•

Greeting Cards


•

Kachinas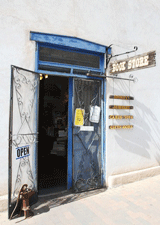 The Mesilla Book Center, in business since 1966, is located on the west side of the Mesilla Plaza in an historic white adobe mercantile building, circa 1856. We have a large variety of books in all categories.
Specializing in books about New Mexico and the Southwest. An extensive collection of books on the history of the West, Native Americans, Horses, Cowboys, Outlaws, Natural History of the West, Field Guides, Old Mexico, and a wide variety of children's books.
The Mesilla Book Center also has a nice selection of Fine Native American kachinas, Southwestern jewelry, and pottery, New Mexico made lotion and soaps, greeting cards, calendars, baskets, Christmas cards, miniature dollhouse furniture, and children's toys.
Contact
(575) 526-6220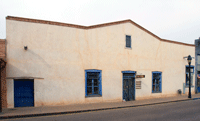 Address
2360 Calle Principal
Mesilla, NM 88046
Map and Directions
Hours
Tues - Sat 11:00 AM to 5:30 PM
Sunday 1:00 PM to 5:00 PM
Often closed Mondays (call ahead on Mondays)