Welcome to
Cash Express Pawn Shop
in Las Cruces, NM

The Leader in Las Cruces for Giving the Top Dollar Amount on Items Pawned or Sold!



Large Selection of Pawned
Items to Choose From

Cash Express Has Over 20 Years
of Experience Buying Gold and Lending Money!




Turn All Your Verifiable
Checks into Cash at
Cash Express Pawn
in Las Cruces!

Need an Installment Loan?
Come See Us Today!


• Pawn Shop
Cash Express is your one-stop pawn shop in Las Cruces with a large selection of unclaimed, brand name electronics, tools, musical instruments, video games and game systems, jewelry, TVs and much more, all at a fraction of their original cost.
Cash Express Pawn Shop takes a variety of items for pawn! We pawn electronics such as game systems, games, tv's, laptops and tablets. We also pawn collectables, gold jewelry, tools and a huge selection of other items!
• Gold Buyer
We pawn and purchase your gold for more than anyone in town! Guaranteed! Still The Largest Gold Buyers In Las Cruces!
• Check Cashing & Lending Money
We cash payroll, retirement and insurance checks. Turn all your verifiable checks into cash at Cash Express Pawn!
We provide pawn loans, and installment loans. We have two ways of qualifying for an installment loan... #1 - Have a title to a vehicle & have a job for a minimum of six months. OR #2 - Have a checking account and been employed for six months or longer. Stop by and see us today!


Contact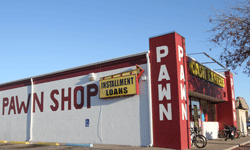 (575) 527-2274
Address
1575 El Paseo Rd.
Las Cruces, NM
Map and directions
Website
cashexpressnm.com
Facebook
cashexpresspawnshop

Hours
Monday - Friday: 8:00 AM to 6:00 PM
Saturday: 9:00 AM to 4:00 PM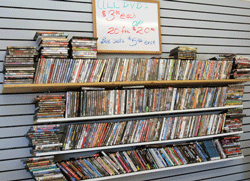 Large Selection of DVDs
For Movie Night!