Welcome to FastWave.biz
High Speed
Wireless Internet Service
in Las Cruces, NM!

Hosting & Email Plans
• Virtual Private Servers
• Website Hosting
• Hosting of Network-Enabled Hard Drives
• Custom Built, Dedicated Servers
• Rack Space for Your Own Equipment
Computer Repair
• Tune-Ups
• On-Site Service
• In-House Service

Fastwave is a Las Cruces based Wireless Internet Service provider. We provide internet service via microwave radio to homes, businesses, and government agencies throughout the Mesilla Valley. Can't get cable or DSL? We've got you covered with speeds upwards of 12mbps! See what sets us apart from cable, DSL, and satellite:
• Wireless - Get broadband where DSL and cable won't go. If you can see one of our many towers, we can hook you up!

• No Bundling - Just use the Internet? We just sell internet access and don't push extra services you don't need.

• Get What You Pay For - We advertise speeds that we actually expect customers to see. Fastwave's new wireless infrastructure won't get slow during peak usage hours.

• No Limits - Transfer as many GB of data as you want!

• Upload and Download - When you get internet service from Fastwave, your uploads go as fast as your downloads. That's important if you use VOIP, video conferencing, VPN for work, or share videos online.

• Local - Your broadband dollars stay here in Las Cruces and go right back into improving services for our customers.
Contact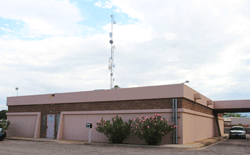 (575) 521-3000

Address
555 S. Miranda
Las Cruces, NM
Map & Directions
Website
Fastwave.biz

Hours
Monday - Friday: 8:00 AM - 5:00 PM