Joan "Jody" G. Hooper
Qualifying Broker at
Enchanted Sun Realty, LLC
Why Choose Jody?
•

Honest


•

Knowledgable


•

Committed


•

Great Communicator


•

Quick Responses
Communicating with You,
the Customer/Client,
on a Weekly Basis
• She is very knowledgeable in the construction, maintenance and contributory value of real estate.

• She says the key to her success is and always has been weekly communication with her customers and clients and the people depending upon you.
• She is willing and able to go the extra mile and has never been deterred by hard work.

• She understands "ethics, knowledge, honesty, hard work, commitment and the power of love, while walking the talk,"
and knows that is what gets the job done. " Focusing on goals and results!

Jody Can Help You Sell or Buy:
•

Homes


•

Farms


•

Ranches


•

Rentals


•

Land

(the good, the bad, and the ugly)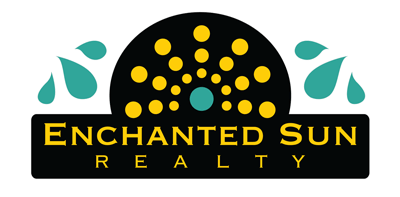 Joan "Jody" G. Hooper
Qualifying Broker, Enchanted Sun Realty, LLC
Joan "Jody" G. Hooper is a native New Mexican. She was born in Carlsbad, NM into a very strict Italian Giovengo Family who farmed and ranched Southeast of Carlsbad.

After graduating from high school, she also graduated from NMSU, Texas Tech and Eastern New Mexico University.
She also has a real estate appraiser's license and a real estate Qualifying Broker license.
She has this to say about real estate:
"I love everything about real estate – buying it, selling it, showing it, listing it, decorating it, flipping it, owning it, renting it, open houses
and appraising it."
The only thing she loves more is PEOPLE….itsy bitsy ones to older ones and all in between.
She has been appraising since 1982 and real estate brokering since moving to Las Cruces. She also served for two terms as the Eddy County Assessor in Carlsbad prior to relocating to Santa Fe. She is currently a staff instructor for real estate appraiser licensing with the Educational Colleges of America and teaches in Albuquerque on a regular basis and has been a licensing instructor for appraisers for the past 20+ years.
After retiring from the State of New Mexico and having served as the State Personnel Director on the Governor's cabinet, she and her husband, Gailen, moved to Las Cruces and had their dream home built.
She and her husband purchased the Assist-2-Sell franchise in southern NM and later sold that establishment, at which time her husband retired. Jody says, "I will never retire. That is just not in the cards for me."
Jody has always been known to have a big heart and has always been ready and willing to help single mothers with children – or anyone else. She genuinely loves children….and they love her.

If you are looking for someone to list or sell your home, Jody is the perfect fit! She says she "does not have clients, she has lifelong friends."

Contact
(575) 650-9244
Address
2641 Cody Circle
Las Cruces, NM

Hours
Call anytime