Welcome to Pastaggio's Italian Food by Lorenzo in Las Cruces!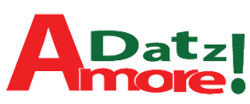 Click Here for
Pastaggio's
Italian Food Menu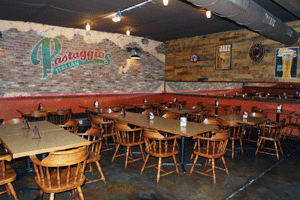 Dine In or Carry Out
Pastaggio's Italian Food by Lorenzo
in Las Cruces, NM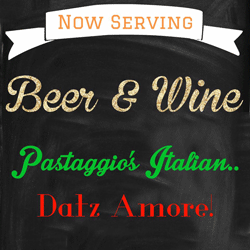 Delicious
Italian Cuisine & Pizza
in Las Cruces, NM


Need Catering, Call Ali
at (575) 496-6329
When Lorenzo Liberto first came to Las Cruces 20 yrs ago to establish The Original Lorenzo's Mesilla Italian Restaurant, he immediately began to utilize his culinary creativity by incorporating the local fare of Green Chile into his already Authentic Italian Cuisine. Thus he created the Famous Meat & Green Chile Lasagna, the Fettuccine Alfonso with Homemade Italian Sausage & Green Chile in a Creamy Alfredo Sauce and of course, the local favorite the Mesilla Valley Special Pizza with Fresh Hatch Chopped Green Chile, pepperoni, mushrooms, black olives, green onions and jalapenos.
Lorenzo continued to blend and create the Red Chile Alfredo Sauce which is extremely popular with the Spinach Artichoke Ravioli. Over the past couple of years there has been a shift and the Green Chile Alfredo has now become the more popular choice among the locals.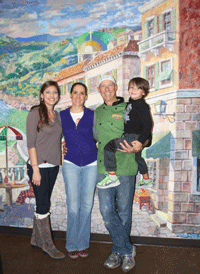 After 18 yrs and the closing of the Original Lorenzo's Mesilla Italian Restaurant, Lorenzo and his wife Alicia shifted to a New Concept for Las Cruces with the opening of Pastaggio's Italian Food by Lorenzo. Along with our Pizza menu, we also feature Fresh Salads, Soups, and our New Pita-Panini Sandwiches.

No one anywhere can come close to comparing to our Famous Fresh Baked Italian Bread! Customers come in just to purchase the bread alone by the dozens.
The local community loves this new concept because it's so convenient. The customer simply calls in their order or comes in and we quickly make fresh hot food to take home and enjoy! There's no being placed on a waiting list, you don't have to worry about poor customer service from a server and you don't have to feel obligated to leave a tip for a less than memorable dining experience.
Our Catering Department has the best food and the best prices in Las Cruces! We are the perfect choice for pharmaceutical reps, schools, churches, office parties, staff meetings, sporting events, etc…Visit us at www. las-cruces-catering-services.com for more information or call Ali at 575-496-6329 for details. Come by and experience Pastaggio's Italian Food by Lorenzo we guarantee you won't be disappointed. Datz Amore!
Contact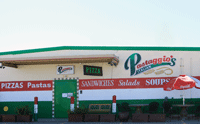 Pastaggios: (575) 522-5522
Catering: (575) 496-6329

Address
3000 Harrelson
Las Cruces, NM
Map and Directions
Website
pastaggios.com
Facebook
pastaggios

Hours
Monday - Wednesday: 11:00 AM - 8:00 PM
Thursday - Saturday: 11:00 AM - 9:00 PM
Sunday: 12:00 PM - 5:00 PM