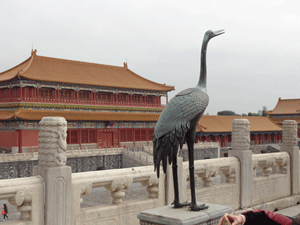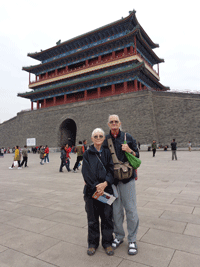 Beijing is the capital of China and has been for hundreds of years. In the heart of the city is the Forbidden City, the imperial palaces of the Ming and Qing dynasties.
Surrounding this, was the Imperial City also surrounded by a wall and gates.
Tian'anmen Square lies in front of the Forbidden City.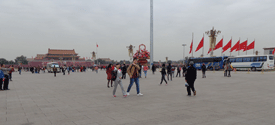 Nearby is the Beijing icon of the Temple of Heaven where the emperors would make sacrifices and pray for prosperity. This is the Beijing that is known throughout the world but Beijing has many more wonderful, unique little sites.
Long before the rest of the world became aware of the heavens, China had an observatory (1437-1446) to study the stars and provide astrological predictions.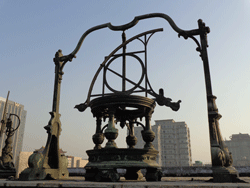 The remnants of this scientific endeavor are located on a portion of the old city wall. This museum has lovely courtyards entered through rounded gates.
What was the Imperial City is now hutongs (small streets) where a few remaining dwelling compounds or courtyard houses are located. T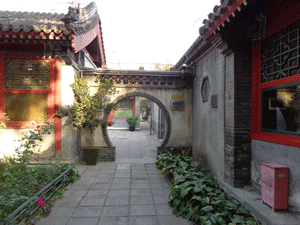 hese are often entered by lovely old gates. Most are surrounded by a one story high wall, facing the cardinal points with an open courtyard in the middle.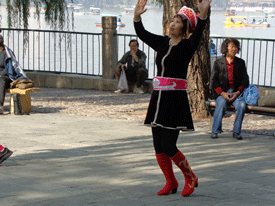 There are few of these dwelling compounds left though the Prince Gong Palace compound has been left as a museum. It is of the traditional style and has some furnishing inside. One could easily get lost in the many courts and halls. It also has a Buddhist temple which is perpetually surrounded with prayer tablets.
One of the oldest parks in Beijing is Beihai Park dating from 1179 with additions made after that. It was the home of Kublai Khan. It is a lovely place to relax and rest. It is a place of green in a very busy city.
Beijing is so much more than just the Forbidden City and the Great Wall.
Photos and story courtesy of Bob & Wilma.