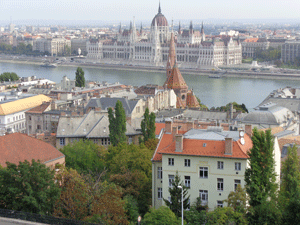 The town of Buda and the town of Pest were joined together to become Budapest and the seat of the Hungarian government, which meet in the very large and beautiful parliament building.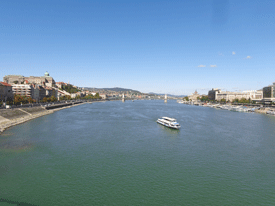 In the Buda Hills overlooking the capital and the Danube River is the Citadella, majestic and mighty but having never seen war.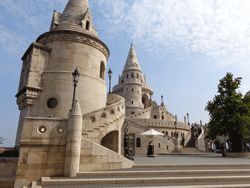 Budapest, lying on a geological fault, is known for its hot springs and its beautiful bath houses.
T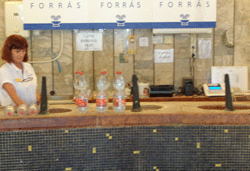 he spring waters are believed to be healthy and have healing properties thus are sold and drank by many.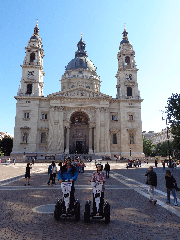 Like most capitals, Budapest has a cathedral, this cathedral is dedicated to St. Stephen.
Unlike other capitals though, Budapest h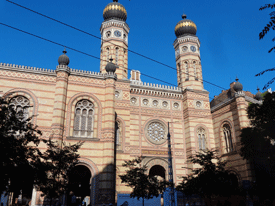 as the second largest Jewish House of Worship in the world behind which is a very intimate and unique Holocaust Memorial.
Hungary, though having at one time been a very powerful nation, has struggled and suffered immensely in the last hundred years despite this there are still many old and beautiful buildings gracing its streets and throughout the city are found many unique and beautiful monuments and memorials.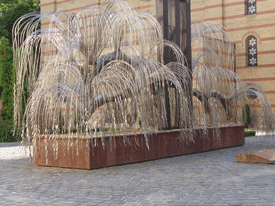 Photos and story courtesy of Bob & Wilma.