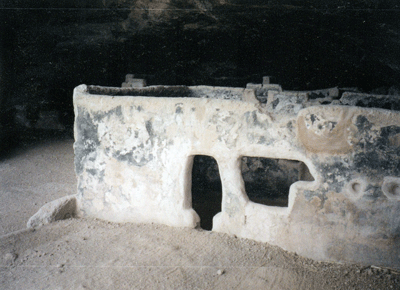 One of the most exciting parts of adventure travel is hearing about and then finding small, unique, little-known sites. The Cueva de La Olla in Chihuahua, Mexico, just about 300 miles from Las Cruces, is one of these. The cave (rock shelter) Is not easy to get to so it is advisable to hire a guide.
The Cueva de La Olla is in the Valley of the Caves, a beautiful valley with many sites of the Mogollon Indian Culture that extends into our own area.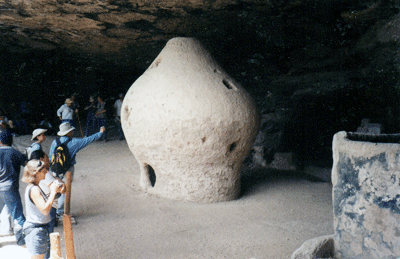 The Olla is an earthenware silo for storing staples for the winter. The Olla is 12 feet high and seven feet in diameter and could store food for approximately 170 days for probably 30 people. It was made by layering rolled grass and then plastering it with mud both inside and out.
There are more of these silos in the Sierra Madre Occidental and probably many that have been lost as this one may be soon.
Four hundred yards from this Olla, is the Swallow's Cave which was occupied as far back as 5500 B.C. There are also other caves in the valley all worth seeing.
Photos and story courtesy of Bob & Wilma.