Easter Island is the most remote place on earth being 1200+ miles from the nearest island to the west and over 2000 miles from the shores of Chile, who claims it, to the east.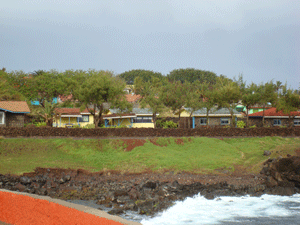 It is a small place, only 64 sq. miles but it is a serene place and a very mysterious place. Who carved and moved the giant statues (moias) with only stone tools as there is no metal on Easter Island? Were they people from Polynesia as language and DNA indicate or were they emigrates from South America as some of the fine stone work and plants indicate?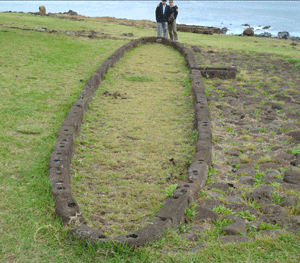 Oral tradition says that there were two peoples one from the east and one from the west. Were the forests, and there had been forests, destroyed by human use or by a rat, that was brought with the them either intentionally or inadvertently, that ate the palm nuts? Did hunger bring about the civil war that nearly decimated the population?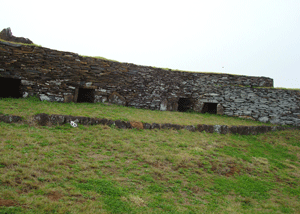 I doubt that we will ever know the answers to these questions but it makes little difference because after 24 hours in transit this little hot spot in the Pacific was probably the most exciting place I've visited in decades.
Within that 64 square miles there are so many more exciting things that are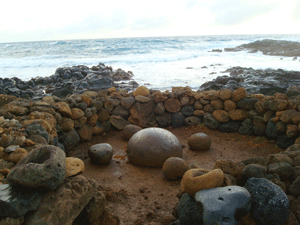 less known. Like the three volcanoes that formed Rapa Nui and anchor it now to the ocean floor and have the only fresh water on the island. The magnetic meteorite that was brought to the island by the 'founders' and still revered. The lava tubes that were home to the common people while the elite lived in 'boat houses' whose foundations are still found nearby.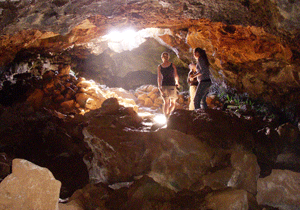 Orongo Ceremonial Village is where the the Birdman Cult developed and held power after the gods of the giant Moai failed to provide for the people.
Then there is the wonderful feeling of 'wildness' while out in the country, the intimacy of the village, the uniqueness of ocean diving and sea turtles.
Is there and other place in the whole world that has more packed into 64 square miles?
Photos and story courtesy of Bob & Wilma.