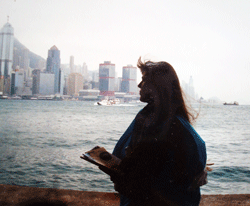 Hong Kong or is it Vanity Fair. Some travel agencies have tours just for shopping in Hong Kong and there is anything in the world that one might want there, BUT there is more to Hong Kong than just stuff! Under all the lights, rush and stuff Hong Kong is a delightful place and very unique. We only spent a couple days there and have wonderful memories but did not even scratch the surface.
Our first surprise was the Guesthouse we stayed in. It was in a high rise and occupied only about one quarter of one floor. There were a number of guesthouses in the same building so finding ours was somewhat of a challenge. It was very clean, had plenty of hot water and convenient to the public transportation we wanted and to many things we could walk to.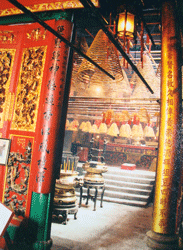 Hong Kong Island and ManMo Temple was just a seven minute ferry ride and several TRAVELATORS (moving sidewalks) away. The ferry ride gave an excellent view of the harbor and the sky line. The harbor is the cleanest I have ever seen. ManMo Temple is tucked among the stores and shops and dwarfed by the high rises. It has a beautiful green ceramic tile roof and dragons on the ridge poles. It is a living, very active temple, filled with incense that seeps out into the surrounding streets.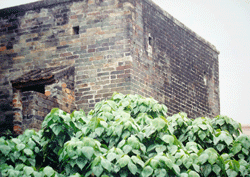 In the New Territories, which lie between the Kowloon Peninsula and Main Land China, is the 17th century walled village of Kam Tin.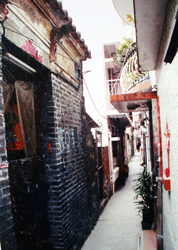 It is hardly larger than one of our city blocks and except for the Main Street, which is twice as wide, you can touch the houses on each side of the street as you walk down them. It is built on a grid and had a moat though now only part of it remains with water in it. The wall, which is being built on, is difficult to discern in some areas.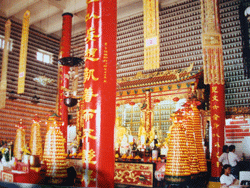 Also in the New Territories, is the Ten Thousand Buddha Monastery though now there are more like 13,000 Buddha all lining the walls of the main hall. It is bright red, on a hill and has a lovely pagoda in the courtyard along with two elephants that have some special significance in Buddhism.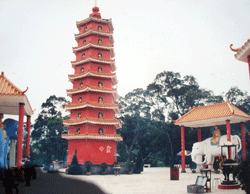 See!! Hong Kong is not just Vanity Fair.


Photos and story courtesy of Bob & Wilma.