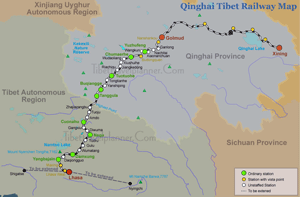 The train to the "top of the world," the Qinghai-Tibet Railway, over the Tibetan Plateau was completed in 2006 at a cost of $3.68 billion. It was a feat that the rest of the world thought was impossible to accomplish but China did it in just five years. It is classed as one of the most ambitious, if not the most ambitious undertaking since the Great Wall.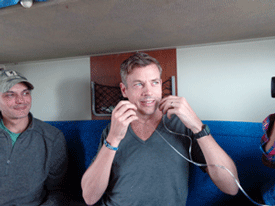 What made the building of this railway such an undertaking? To begin with, 80% of the 710 miles were at an altitude of over 13,000 feet and reached as high as 16,640 feet over Tanggula Pass. Just breathing for the construction workers was an effort, let alone the frigid temperatures. There was a medical facility built for them every 10 miles and because of such precautions not one worker was lost to high altitude sickness. As for the train passengers, the cars were sealed and oxygen was pumped into them and the windows had UV glass in the windows. Special engines were built to run on the thin air, without a lot of noise but with a lot of power (8000hp).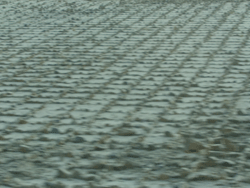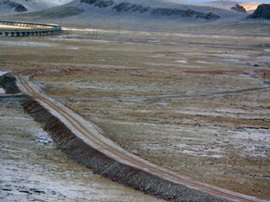 Then there was the temperature of the permafrost to maintain, three hundred and forty miles of it. This was done by packing the sides of the railway with sharp angular stones to allow the air to dissipate any heat. Some places had shades built to shade the tracks. There were also 100 miles of bridges built over the permafrost. In some places, pipes with ammonia in them were placed under the tracks to draw out and dissipate to heat.


Because the Tibetan Plateau is an extremely environmentally sensitive area precautions were taken to 'tank' all waste and litter. Areas disrupted by construction, were vegetated. Thirty three bridges, 143 overpasses (300 feet wide) and a number of smaller overpasses were built over wildlife trails.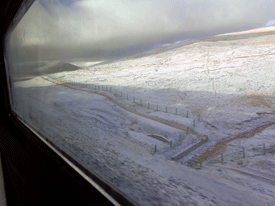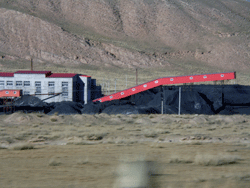 Wood for heating is scarce on the plateau so there is a concern that the train will bring in coal that will add to global warming and the melting of the glaciers.

There is no doubt that this train will be of an economic advantage to Tibet BUT it also, sadly, strengthens the political hold of China over her.


Next month I'll tell the exciting adventure of our 44 hour train ride across the Tibetan Plateau to Lhasa the capital of Tibet.
Photos and story courtesy of Bob & Wilma.