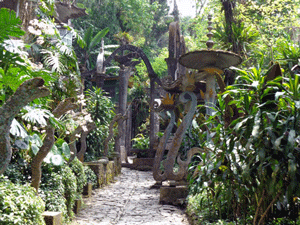 Xilitla (pronounced Ha-lit-la) is a lovely little mountain town in the Mexico state of San Luis Potosi. It is built on a mountain side so everything is either up or down and most of the buildings are half situated on stilts. The town is difficult to get around as the streets are very narrow.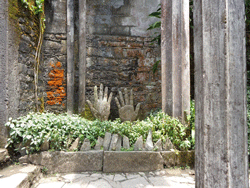 Xilitla is one of Mexico's "magical" villages. Las Pazas, a unique surrealist sculpture garden is located at the base of Xilitla. In 1947, Edward James, a wealthy eccentric Englishman, acquired this coffee plantation (Las Pazas) and for ten years grew orchids and retained exotic animals on it. A freeze in 1962 wiped most of this out.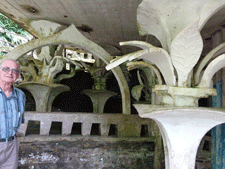 T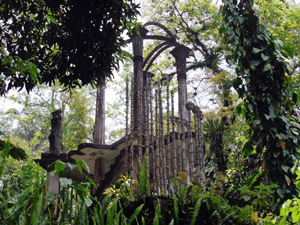 his poet, artist and lover of the Surrealist movement was inspired to create this sculpture garden with elements of surrealism, his beloved orchids and the jungle that was part of his environment.
Edward James spent millions of dollars on this creation and employed many, many masons, artisans and craftsmen during the 1960's and 1970's.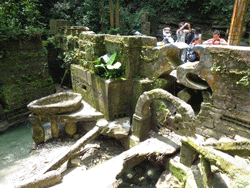 Besides, tourists like ourselves, Las Pazas is visited by artists, writers, photographers and lovers of Surrealism.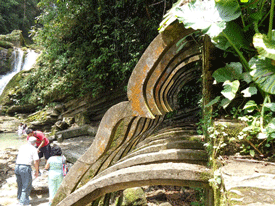 After Edward James died in 1984, Las Pazas was run by the Gastelum family. In 2007, this 20 acre jungle of 36 surrealist concrete structures was acquired by "Fondo Xilitla", one of Mexico's best known and most active charitable organizations. In 2008 they took control of Las Pazas and a master plan for prioritizing preservation is presently in the works.

Photos and story courtesy of Bob & Wilma.