Several years ago an artist friend sent me a link about Candy Chang's "Before I Die" project. I was fascinated with her interactive public art project which she originally created to deal with her own grief after losing someone special. Since its initial creation this project has been recreated in more than 60 countries and more than 30 languages by passionate people around the world.
Click here for Candy Chang's story.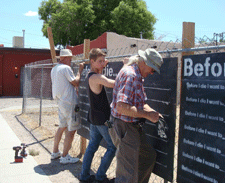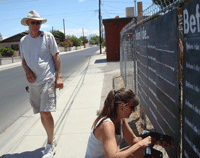 After reading about this project and its recreation in serval U.S. cities I thought that Las Cruces should have our own version! We have two 8' by 4' boards which are periodically moved around the Mesquite Historic District. The A. Fielder Memorial Safe Haven - Weed and Seed personnel created the stencil and painted the boards for me and we set them up initially on the corner of Hadley Avenue and Tornillo Street.
Click here for our local write up in the LC Sun News.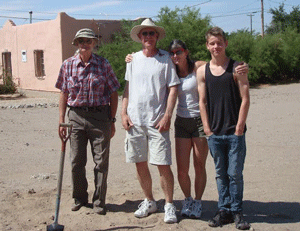 The boards have since resided at the Border Book Festival on the corner of Tornillo Street and Bowman Avenue and currently are located at the Campoplex on Las Cruces Avenue across from El Cavario Methodist Church. I invite you to stop by the Campoplex and write your Before I Die wish, hope or aspiration!
Story courtesy: Faith Hutson